Transport of Class 7 Dangerous Goods – Review and Testing of Emergency Plans for Radiation Emergencies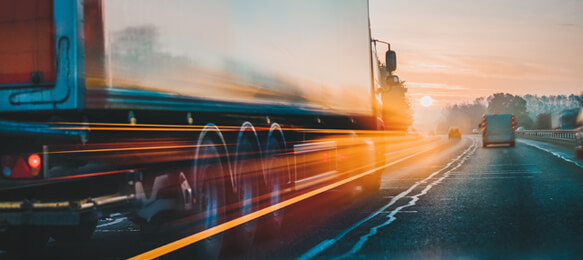 The Carriage of Dangerous Goods (Amendment) Regulations 2019 (CDG19) which came into force on 21 April 2020 and amended the Carriage of Dangerous Goods and Use of Transportable Pressure Equipment Regulations 2009 (CDG09) placed revised requirements on Duty Holders undertaking transport of radioactive materials in regards to the need for review and testing of Emergency Plans to deal with Radiation Emergencies.
The regulations require Duty Holders (both the Consignor and the Carrier) to have Emergency Plans, detailing emergency arrangements appropriate to restrict the radiation exposure of any person that may be affected by a Radiation Emergency so far as is reasonably practicable, before the carriage of radioactive material takes place (this includes vehicle crew, the public, attending emergency services and any persons exposed to ionising radiation as a result of a transport accident involving radioactive material).
One of the requirements of the new regulations is that the Emergency Plans must be subject to review and testing at a suitable interval not exceeding three years, noting that the three years is the maximum period between review and test.
ONR have recently advised that allowing for the production of the reports by duty holders (within 28 days of the test) and then submission to ONR for review (within 28 days of the test report being produced), that all duty holders have until 21 June 2023 to review, test and report on their Emergency Plans to ONR.
If you need help with your compliance arrangements for radioactive materials (Class 7 dangerous goods) transport including RPA/DGSA appointment, development of Radiation Risk Assessments, Procedures, Training or Development, Review and Testing of Emergency Plans then please get in touch with one of our team at L2 who are specialists in the transport of all forms of radioactive materials and wastes.