The Environmental Authorisations (Scotland) Regulations 2018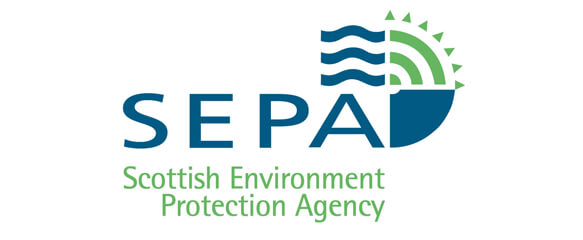 Further to our June 2017 Newsletter item on Scottish Regulatory Reform, the Scottish Government has now made The Environmental Authorisations (Scotland) Regulations 2018 (EASR 2018) under the Regulatory Reform (Scotland) Act 2014.
These new regulations come into force on 1stSeptember 2018 and will provide a new framework for the for the authorisation of regulated environmental activities in Scotland, which will eventually include all Pollution Prevention and Control (PPC), Water, Waste and Radioactive Substances activities. The first regime brought under EASR 2018 will be Radioactive Substances, which will see EASR 2018 largely repeal the Radioactive Substances Act 1993 (RSA93) and the supporting regulations including Radioactive Substances Exemption (Scotland) Order 2011, Radioactive Substances (Basic Safety Standards) (Scotland) Direction 2000, High Activity Sealed Sources and Orphan Sources Regulations 2005 and the HASS (Scotland) Directions 2005.
Schedule 8 (Radioactive Substances, covering activities involving radioactive material and and/or radioactive waste) and Schedule 9 (General Binding Rules) will transpose the requirements of the European Council Basic Safety Standards Directive (2013/59/Euratom) in regards to safety standards for protection against the dangers arising from exposure to ionising radiation in regards to the public exposure and environmental aspects.
EASR 2018 brings into effect a new graded system for authorisations with four tiers:
General Binding Rules (replacing existing exemptions and covering specific low risk activities), Notifications (covering low risk activities were SEPA need to be notified of the of the activity), Registrations (these cover activities which require an application to be made to SEPA for a simple assessment and will be granted using standard conditions) and Permits (used for higher risk and/or non-standard activities which require an application to be made to SEPA and a detailed assessment to be made).
For all registration and permit applications, SEPA will assess if the applicant is fit and proper including for some authorisations additional specific requirements (e.g. any activity involving a high-activity sealed source (HASS) requires financial provision and any activity involving the management of radioactive waste requires appointment of a Radioactive Waste Adviser (RWA)).
EASR 2018 states that a registration or authorisation granted under RSA93 is deemed to be an authorisation under the new regulations and will most likely become a permit or potentially a registration. The details of the transition arrangements under EASR 2018 are yet to be finalised.
L2 Business Consulting Limited provide advice to clients on application for and compliance with environmental authorisations granted by SEPA. For advice on this and the new Environmental Authorisations (Scotland) Regulations 2018 please get in touch.